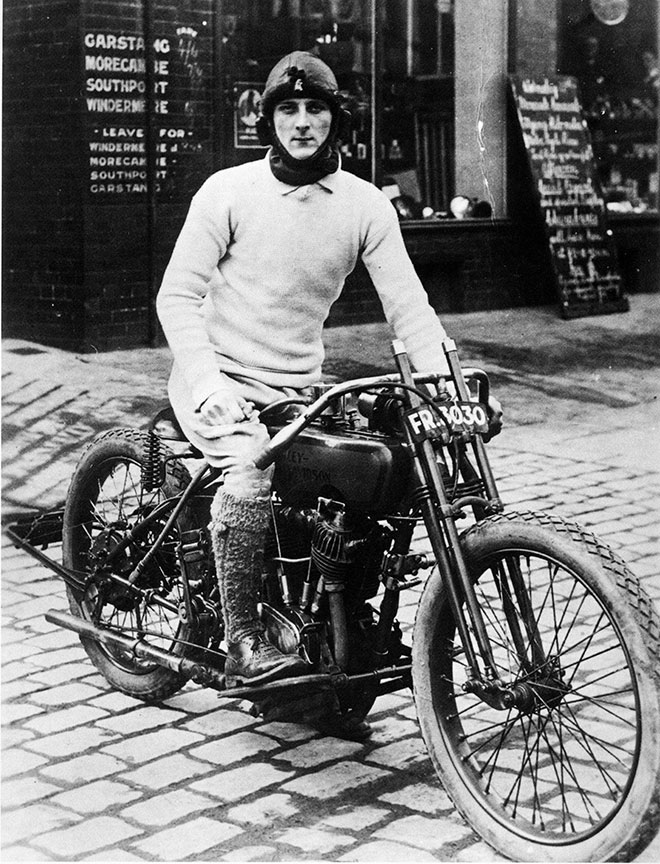 To trace the birth of Jaguar, we go back to the northern seaside town of Blackpool, where a young motorcycle enthusiast by the name of Bill Lyons, not yet 21 years of age, met William Walmsley, who was building a stylish sidecar which he was attaching to reconditioned motor cycles.
Young Lyons immediately displayed the two traits that would be his greatest qualities for the next 50 years or so.  His business acumen shrewdly spotted a good commercial opportunity and his eye for style appreciated the attractive appearance of these normally mundane creations.  He felt there was great potential if the activity could be organised along business lines and production increased to make the operation viable.
In September 1922, as soon as Lyons came of age, the Swallow Sidecar Company was formed with a bank overdraft of £1,000.  Humble first and second floor premises were obtained in Blackpool and, with a handful of employees, production of sidecars commenced.