William Lyons
Jaguar's Founder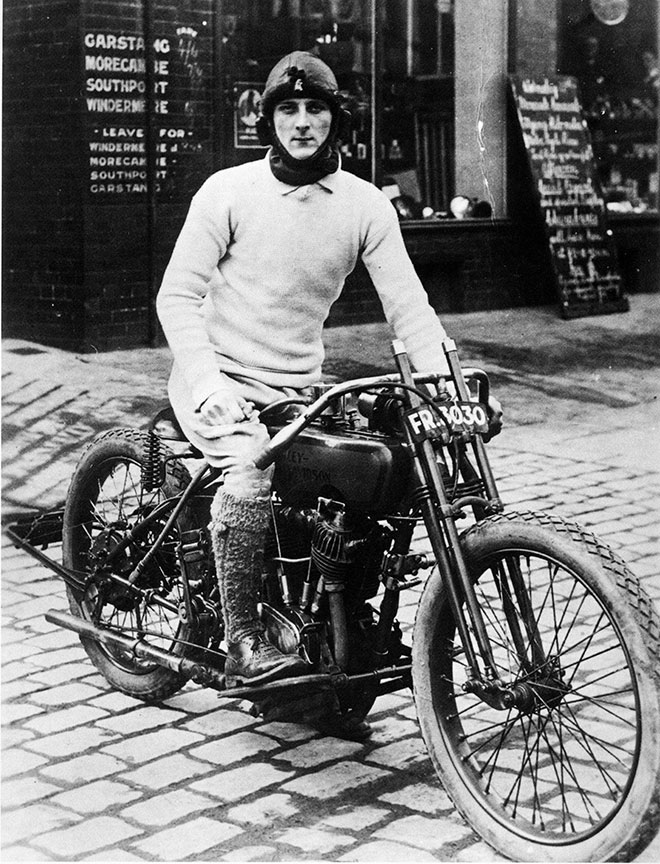 William Lyons took a small sidecar manufacturing business and developed it into a prominent World-wide Company in a few years.One of the few 'names' that still resound in the world of automotive manufacturing is that of William Lyons. We know Ford, Renault, Citroen and Benz, as these names are still to be found in the car business. Other once famous names, such as Olds, Riley, Austin and Morris have disappeared. Very few people now remember who those pioneers were, but Lyons is still remembered as Jaguar; these two are synonymous. Although he died in 1985 his legacy is still regarded highly by the current Design Department at Jaguar. Indeed, the present Director of Design, Ian Callum, often looks at past Jaguar models to keep the 'Lyons-Jaguar DNA' alive. How did Lyons exert such an influence on a brand? He was a charismatic person, single-minded and certainly strong-willed.Tremendously hard-working Lyons expected his staff to do likewise. He surrounded himself with exceptionally talented people who were just as keen on the enterprise as he was. They may not always have agreed with the Boss, but they were loyal, both to Lyons and to Jaguar.
Early Days
In any account of a life one must start at the beginning.  William Lyons was born on 4 September 1901 to William and Mary (née Barcroft) in Blackpool.  William Senior was a musician and ran a music shop where he sold and repaired pianos.  According to some, most of the pianos in Blackpool passed through William's hands at some time or another.
William Lyons attended Poulton-le-Fylde Grammar School where he was, in his own words, an 'average scholar'; later he moved to Arnold House, a small private school in Lytham Road, Blackpool.  Lyons may have lacked scholastic skills but from an early age he showed an interest in mechanical items, particularly bicycles, which he used to repair for other boys at the school, but his real interest was in motor cycles and their engines.  He was too young to ride but knew some of the older brothers of his classmates who had motor cycles.  One of those whom he knew, Arnold Breakell, went off to war in 1914 and, unlike many others from school, returned home.  He sold Lyons his 1911 Triumph motor cycle, even though Lyons was still too young to take the bike out on a public road.  So Lyons pulled it apart and rebuilt it making some improvements; later he sold it at a profit.  Lyons did have a natural talent for engineering of this type but the masters at Arnold House did not care for this talent and failed to encourage it.
On leaving school in July 1917 Lyons was due to become an apprentice at Vickers shipbuilding yard at Barrow-in-Furness, he had attended a special course to help him with the apprenticeship examination, but his heart was not in shipbuilding and he was not keen to follow that path.  His father came to the rescue; he knew the Managing Director of Crossley Motors in Gorton, Manchester, and asked if there was a place for his son.  The result was that young Lyons took up an apprenticeship with them.  Part of the arrangement included studying engineering at Manchester Technical College some of the week.  Lyons wanted to get closer to the Crossley cars but production at the time was concentrated on ambulances and lorries for the military.  Unhappy with this, he left Crossley and moved back to Blackpool, where he found work with Jackson Brothers (later Brown and Mallalieu), a leading Blackpool motor dealer.  Here he learned more about motorcars than he had with Crossley; how they were made and how they worked.  He also learned how to demonstrate a model to a prospective customer and, importantly, how to close a sale.  World War One had ended and life in Britain was slowly getting back to normal.  He was much happier in these surroundings of a busy garage with sales of new cars and workshops to keep them going.  He also attended the first post-war motor show in London in 1919 where he helped on the Brown and Mallalieu stand.  William Lyons was just eighteen-years-old and was now as experienced with motor cars as he was with motorcycles, but when a new General Manager, Charles Hayes, was appointed to oversee the expanding business, Lyons found many of his responsibilities taken away.  He may have had the experience but his age was against him.  Consequently, Lyons's services were dispensed with and in 1920 he found himself unemployed.  To fill in the time he helped in his father's music shop by repairing and re-tuning some of the pianos that were sent to their workshops, but he was determined to get back into the automotive world.  Incidentally, to the end of his days Lyons retained an interest in pianos and if a problem arose with the family instrument, he would take it to pieces and rebuild it.  His younger daughter Mary recalled that it was not always a success.