ROAD SIDE ASSISTANCE INTERAMERICAN


For the members of JCG that have payed for
Call 1158, from any landline or mobile phone in Greece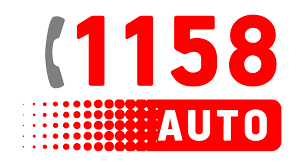 or +30 210 946 1333, +30 6942 238000, and state your ID number . 

INTERAMERICAN ROAD ASSISTANCE FACILITIES
1. ON SITE REPAIR

If the car driven by the person insured is immobilized by a Damage or an Accident, the Company will ensure that a mobile workshop is sent within a reasonable time to provide damage repair services.
If the Damage can be restored on site with the available means of the mobile workshop in a short period of time, it will be restored, otherwise the car will be transported to a local workshop.
2. TOWING THE VEHICLE

If the damage of the vehicle covered by road side assistance is not repaired on site due to lack of the required spare parts or tools or because the damage is very extensive or because special circumstances and conditions do not allow it, the Company will tow the vehicle to a local car repair shop.
3. VEHICLE'S RETURN TO THE OWNER'S PLACE OF RESIDENCE

If the damage or the failure of the immobilized vehicle is of such an extent that moving it by its own means is impossible and the repair to a local workshop is either time consuming or costly or the restoration of which requires more than two 2) days, the Company will arrange the towage of the car to the workshop chosen by the person covered by the insurance near to his/her place of permanent residence in Greece.
ROAD ASSISTANCE INSURANCE FEE

The annual premium for Jaguar Club of Greece's members covering the above benefits is 35 €
NOTES:
The service is available only to members having activing program, provided that the member will be present and will show his ID number. The insurance covers all types of passenger cars in Greece, regardless of the car's year of manufacture. The insured person may benefit of the road side assistance services up to maximum 5 times per year.
For the activation or reactivation of Road Assistance benefits ask JCG
*The Individual Roadside Assistance Service of Interamerican was made with the cooperation of our federation E.O. ΦΙΛΠΑ