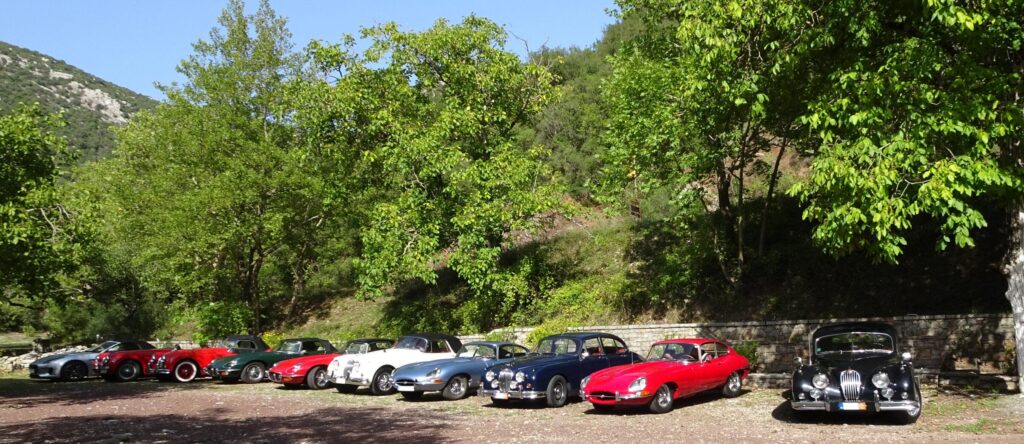 The autumn event "Apollon Tour" on October 3 & 4 – 2020 attracted many  Jaguar in the forests of Arcadia to admire the legendary phenomenon of the 17 trees grew on the roof of St. Theodora church in the village of Vasta, a statically unexplained miracle recorded in the Guinness Book. Next to this incredible church of the 11th century lays a well maintained tavern " O Kipos tis Agias" (the garden of the Saint) as it is blooming all year round.
Our beautiful overnight choice was "Abeliona Retreat" an international centre for Yoga, Reiki, Meditation and Trekking where their guests can find peace and balance through the power of nature. We found also a very warm hospitality, cozy country chic rooms where fireplace were lit at night and, instead of a normal parking, a "green hug" where our Jaguars slept one next to the other under the full moon.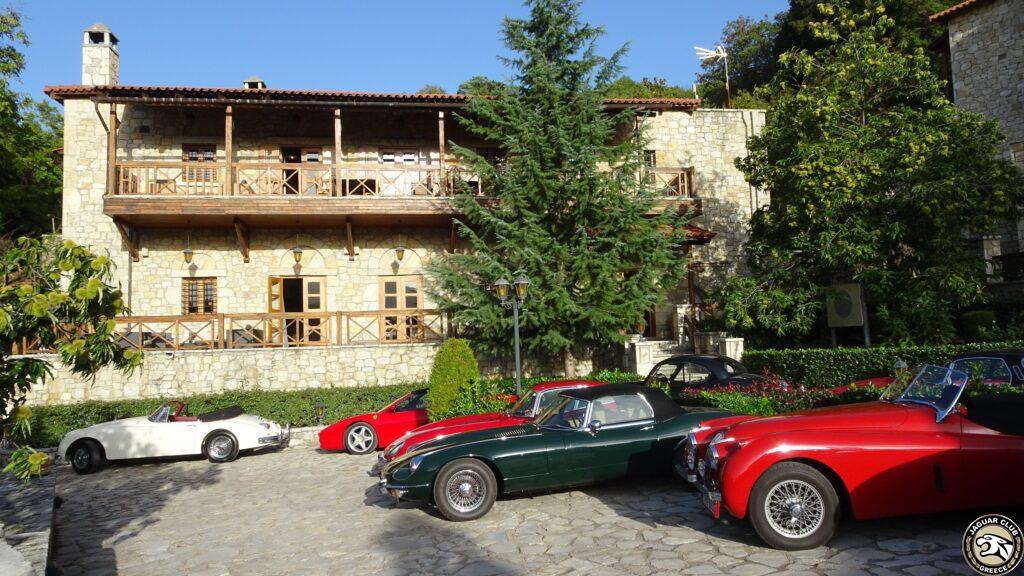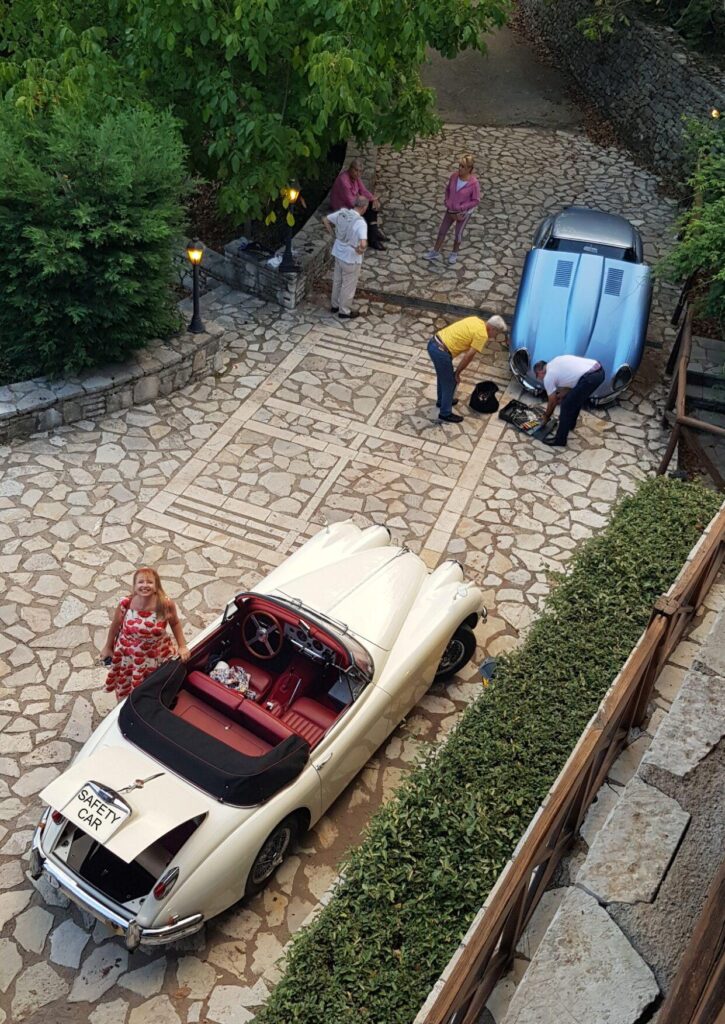 At night we had a Private dinner with traditional dishes cooked with love as only a grandmother could do!
The usual camaraderie in our Club, embraced two of our members who had an electrical and a mechanical problem. With humor and the help of all of us, a failure that could have been seen as an unpleasant event, instead become an opportunity for a mini technical seminar and both the issue were fixed successfully with joy.
The next day, renewed and relaxed with summer weather, we continued our tour to the Temple of Epicurean Apollo, the second masterpiece of the architect Iktinos together with the Parthenon. Our Jaguars climbed to an altitude of 1130 m and we  parked our "colored metal knights" to stand proudly in front of the tourists' selfies. This great temple, a world monument of humanity protected by Unesco, is the oldest monument where all three ancient Greek architectural styles meet – Doric, Ionian and Corinthian.

We crossed the villages of Andritsina and Karytaina to reach Agroktima Papakia. This huge agro-touristic farm hosting deer, geese, ostriches, ponies, wild boars, pheasants, partridges, turkeys, guinea fowls, quails, ducks, and sea turtles never thought one day to welcome jaguars! They kindly kept a shady place for our big cats and a reserved private area in their taverna to taste their country dishes.

Another successful event was about to end but, before leaving, everyone was looking forward to save the date for the next one in Nemea: the most important wine region of the Peloponnese for our exclusive event "Master of Winery".